Tips for Choosing the Right Embroidery Digitizing Service in USA- A Guide by Natural Designz
Embroidery digitizing is a crucial step in creating stunning embroidered designs. Choosing the right service can make all the difference. In this guide, we'll walk you through essential tips for selecting the best Embroidery digitizing service in the USA, with a spotlight on the renowned Natural Designz.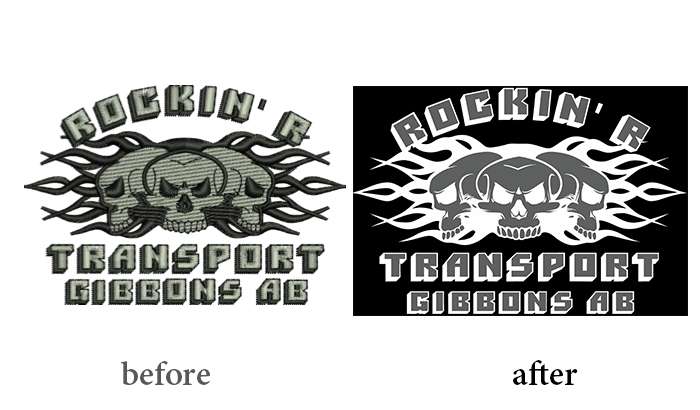 1. Experience and Expertise:
One of the first things to consider is the experience and expertise of the digitizing service. Natural Designz, with its years of industry experience and a team of seasoned digitizers, has earned a reputation for delivering exceptional quality.
2. Portfolio and Sample Work:
Before making a decision, always review the portfolio and sample work of the digitizing service. Natural Designz showcases an impressive array of intricate, well-executed designs, highlighting their proficiency in various embroidery techniques.
3. Customer Reviews and Testimonials:
Take the time to read customer reviews and testimonials. Natural Designz boasts a long list of satisfied clients who praise their attention to detail, quick turnaround times, and exceptional customer service.
4. Turnaround Time and Communication:
Efficiency matters in embroidery digitizing. Natural Designz understands the importance of timely delivery and maintains clear lines of communication throughout the process, ensuring you're always in the loop.
5. Cost and Pricing Structure:
While cost isn't the only factor, it's an important one. Natural Designz offers competitive pricing without compromising on quality, making them an excellent choice for businesses of all sizes.
6. Customization and Specialization:
Consider whether the digitizing service can handle your specific needs. Natural Designz excels in customization, working closely with clients to bring their unique designs to life, no matter how intricate or complex.
7. Technical Capabilities:
A reliable digitizing service should have access to the latest software and technology. Natural Designz stays at the forefront of industry advancements, ensuring that your designs are created with precision and accuracy.
When it comes to choosing the right Embroidery digitizing service in the USA, Natural Designz ticks all the boxes. Their experience, dedication to quality, and customer-centric approach make them a standout choice for businesses seeking the best in the industry. Trust in Natural Designz to elevate your embroidered creations to new heights.